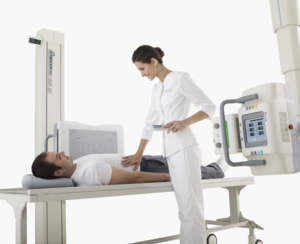 We cannot deny the massive impact of dental technology today. Besides improving a patient's perception on dentists, it enhances the way dentists deliver their specialties. One proof is how dental experts conducted dental x-rays.
Traditional dental x-rays are inconvenient and sometimes unhealthy to some. Luck for us, dental technology made it possible to make dental x-rays way safer, painless and cozier especially to anxious patients. All thanks to digital radiography! Digitalized dental x-rays today are much healthier and come with less radiation and lesser waiting time for film to develop. No wonder why it is a perfect replacement for traditional dental x-rays.
Digital radiography involves processes similar to traditional dental x-rays. It comes with a film where a patient needs to bite or insert the sensor in his mouth to photograph the images inside. This process is pretty familiar as it goes with traditional dental x-rays. But what makes digital radiography sweet is its sensor is digitally powered where you dentist can view the images to a computer immediately! After capturing the images within your mouth, the pictures are ready to view on screen!
Basically, the film used in digital radiography is similar with bitewing. However, the other remaining perks involve are exclusively present in digital radiography, including:
Reduced level of radiation – As expressed earlier, digital radiography showcases less radiation to patients. Research shows it emits 90 percent less radiation. Unlike the typical film x-ray, digital radiography is safer to use and is advisable to those who need regular x-rays.
Less Dental Visits – Since it is now power-driven now with technology and convenience, using digital radiography might surprise you to visit your dentist less often. Unlike traditional dental x-rays, you don't need to wait for the film to develop. Since the results of your x-rays can be seen on screen at once, you can instantly perceive the concerns your mouth has and the following treatments needed.
Top-of-the-line Images – While you settle for pixilated images in traditional dental x-rays in the previous years, you can finally let this go and embrace digital radiography. Besides the convenience of viewing them, the images displayed have better quality. You can ask your dentist to maximize the picture without affecting the image's quality.
Environment-Friendly – As stated above, digital radiography is much healthier to use compared to traditional dental x-rays. This is because it is environment-friendly! There are no chemicals involved when developing the films which can prevent you to any health illnesses.
Dental professionals are really impressed with digital radiography. Besides providing easiness to dental patients, it is handy when transferring the patient's dental records. The captured images can also be easily exported or printed, too. Therefore, you can get a direct copy of your tooth's structure or transfer your dental records through e-mail in case you needed a second opinion for your condition.
Digital radiography is a true blessing to us. If you want to experience its wonders, visit your dentist today or see a 24 hour dental emergency center. Your dentist can give you facts about this device and how can it save you from inconvenience.